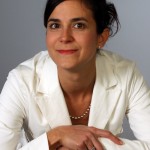 Born from a Spanish father and a Swiss mother, I have travelled quite a lot for professional and private reasons. I consider myself a citizen of the World.
Thanks to a business and management background (économiste d'entreprise HES), I have worked for the International Committee of the Red Cross (ICRC) in various countries. These experiences gave me the chance to meet and learn about other cultures and realities.
After that, I have worked for development organizations active in the field of education and realized the importance of the access to knowledge.
In 2008, after discovering the field of well-being, I specialized in the management of alternative medicines centers and spa facilities. At that time, I was the manager and one of the therapist of a clinic in New Zealand, in collaboration with a renowned physician-acupuncturist, specialized in fertility and women related problems.
Passionate and inspired by the field of complementary therapies, I focused (specialized) on energetic therapies:
– I am registered at ASCA (association Suisse pour les médecines complémentaires) for the Biofeedback and for the Bioresonance and I hold a postgrade in "Neuroanatomy, Neuro electrophysiology and Biofeedback" from the medical and pharmaceutical University "Victor Babe" in Romania.
– I am a member of the National Federation of Spiritual healers in the UK and New Zealand
– I am certified by Chrystel Rieder for the work on past lives and from Dr Eric Pearl for the methods of "Reconnective Healing" and "The Reconnection".
My role is to be, during a session, an intermediary to allow awareness, understanding and change.
Gandhi once said: « You must be the change you wish to see in the World ».